With a third of children now considered overweight, and more than half negatively affected by body image concerns, it's time to help young people talk about their health.
The Food, Mood & Health Game has been designed to make talking about health easier for young people. It's a fun, competitive board game, where players work together in teams to answer questions around healthy eating, obesity, body image, emotional health and much more. Playing the Food, Mood & Health Game provides a relaxed, informal way of learning about food & health topics that promotes discussion and collaboration while also having fun!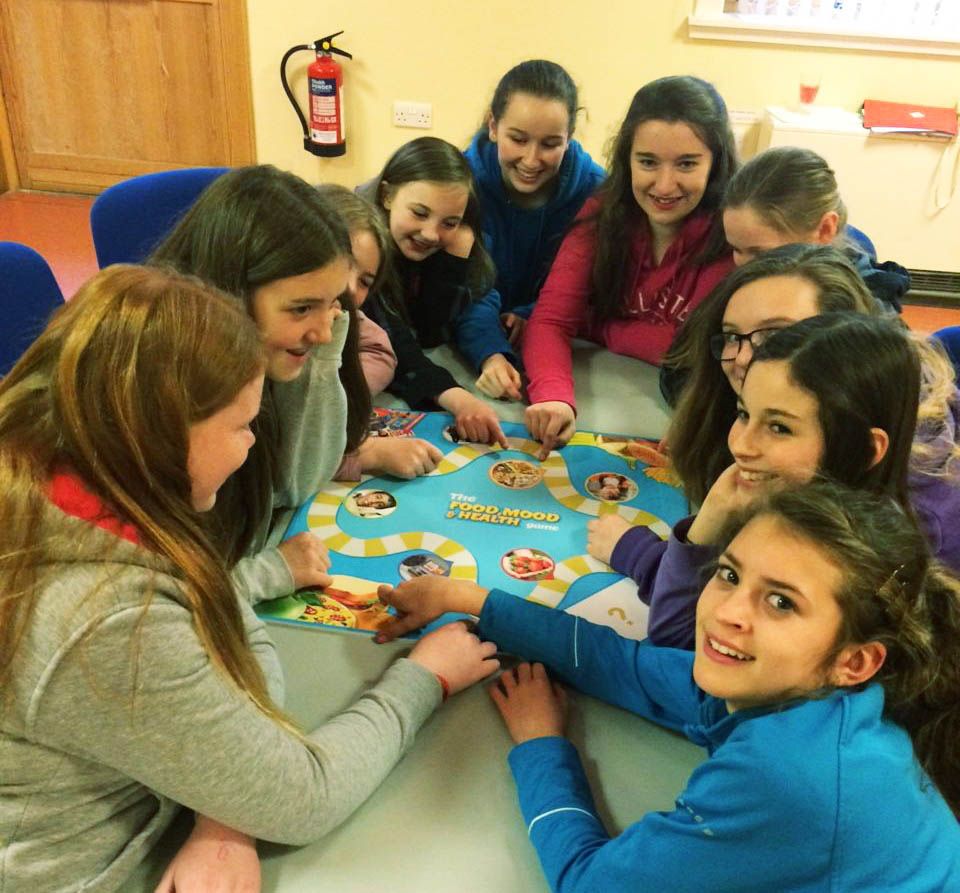 What's in the box?
A BETTER WAY TO LEARN
Games make face-to-face training more engaging and effective.
Games encourage people to talk and learn from each other.
Games can be used anywhere, by anyone with no external support.
Games = a workshop in a box.
What People Say About Food, Mood & Health:
"I really like this game. It is colourful, imaginative and pupils were engaged in activities from the outset. As a food teacher, I was impressed by the..."




Shirley Oldale
Head of Food & Nutrition, Wakefield Girls High School.
"A great resource that highlights a number of issues that are important to the PSHE programme of Study. The pupils thoroughly enjoyed playing the game."




Head of PSHE
Wakefield Girls High School.
"Our mood and emotions influence our food choices, and vice versa. This game explores both sides of that coin, helping participants develop a healthier relationship with food."
Dave Rex
RD Specialist Dietitian, Highland Council.
READ MORE
Or perhaps you'd like to get in touch?